Stories About Skin is a powerful new podcast series from the Spot Diagnosis Podcast team that explores the human side of skin conditions, combining compelling personal stories from patients with up-to-date expert insights and information from clinicians.
The first 2-part episode focuses on eczema, a common and chronic skin disease affecting up to 30% of children and 10% of adults to varying degrees.  
Host Kim Wilson skilfully guides the conversation, drawing on her interviewing expertise to ask probing questions and facilitate a dynamic dialogue between the patients and clinicians.
Annie, who has been suffering with eczema for many years and Jenny, the mother of seven-year-old Atticus, who has been contending with severe eczema since the age of one, both share reflections on their respective illness journeys.
Dermatologists, A/Prof Alvin Chong and Dr Susan Robertson, provide valuable medical perspectives, treatment insights, and the latest advancements in eczema research, and clinical psychologist A/Prof Ross King, discusses the mental health toll of eczema on the patient.  
Available on Spotify and Apple podcasts
Click the links below to start listening, and don't forget to rate and review!
DR SUSAN ROBERTSON
Dr Susan Robertson is a specialist dermatologist and a Fellow of the Australasian College of Dermatologists who has been in practice since 2011. She competed a fellowship in her special interest areas of paediatric dermatology and genetic skin diseases based at the prestigious St John's Institute of Dermatology and the Great Ormond Street Hospital for Children in London.
Dr Robertson has expertise in both adult and paediatric dermatology and is a visiting consultant dermatologist at the Royal Children's Hospital, The Royal Melbourne Hospital and Monash Medical Centre public hospitals where she is actively involved in clinical research activities and teaching.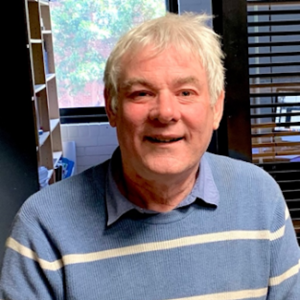 A/PROF ROSS KING
A/Prof Ross King is a clinical psychologist with over 30 years' experience in private practice, university teaching and public mental health settings. Within his role as an Associate Professor at Cairn-Millar Institute and previously at Deakin University academic, he been involved in the training and supervision of over 500 clinical and general psychologists as well as being a provider of numerous workshops to registered psychologists across Australia.
His PhD research was on the impact of psychological factors on atopic dermatitis with the central study being cited more than 150 times.
KIM WILSON
Kim Wilson is a freelance journalist and content creator with more than 25 years' experience in news, features and lifestyle reporting. She worked at The Herald Sun for 17 years, while also providing expert commentary on network news and radio.