HIDRADENITIS SUPPURATIVA RESEARCH STUDY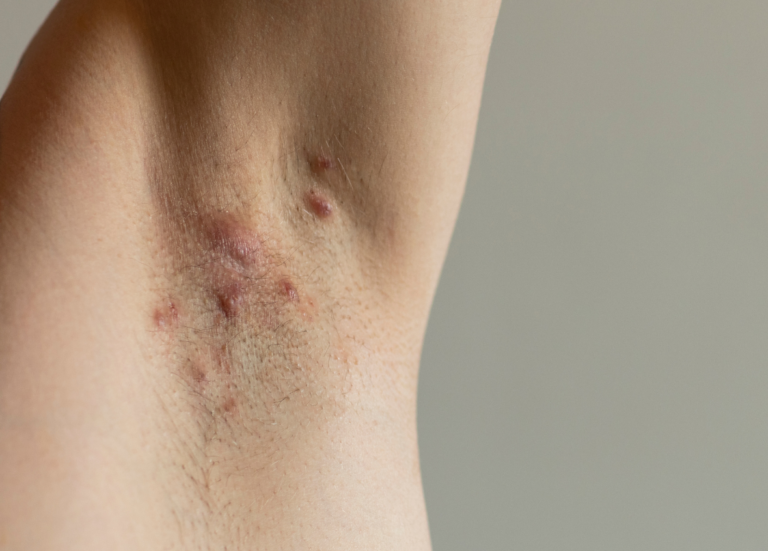 Adults who are 18 to 70 years of age, with a history of symptoms consistent with hidradenitis suppurativa (HS) for at least 1 year, may qualify for this clinical research study and receive investigational treatment via injection (active study drug) or placebo. Beginning at the Week 16 visit, all participants will receive active study drug.
Eligible participants must have HS lesions present in at least 2 distinct anatomic areas, have a total abscess and inflammatory nodule (AN) count of 3 or more, and a draining tunnel (fistula) count of 20 or less. In addition, individuals must have had an inadequate response to or shown a recurrence of symptoms after discontinuation of an oral antibiotic for treatment of HS or have a demonstrated intolerance or contraindication to oral antibiotics for treatment of their HS.
Participants will have regular visits with an experienced research team. There is no cost to participate, and participants will be reimbursed for study-related expenses.
Individuals will be asked to visit the study centre about 17 times over a period of about 40 weeks.
For further information on the study, please follow the link: 
A Study to Test the Efficacy and Safety of SAR442970 in Adults With Hidradenitis Suppurativa – Full Text View – ClinicalTrials.gov
For more information, please contact:
Principal Investigator
A/Prof Peter Foley
Sub Investigators
Dr Jackie Nguyen
t: 9623 9464
e: [email protected]
Study Coordinator
Irina Danilovich
t: 9623 9448
e: [email protected]