Melbourne Pathology is the premier provider of pathology services in Victoria.
Melbourne Pathology's highly experienced team of pathologists are leaders in their field with specialist knowledge and expertise in clinical and anatomical pathology including dermatopathology. They provide current, informed, practical advice to assist with interpretation of results and are available for consultation.

Melbourne Pathology's aim is to provide unrivalled quality in skin pathology reporting, matched by operational performance in all areas of service delivery. Six specialist pathologists ...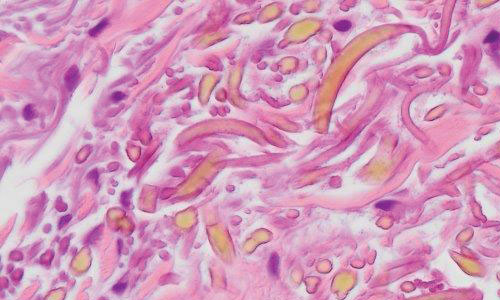 Melbourne Pathology is at the forefront of education. Our team of Dermatopathologists hold weekly tutorials for Dermatology Registrars at our Collingwood laboratory, and contribute articles ...
CONTACT MELBOURNE PATHOLOGY