PATIENT INFORMATION FOR GP CLINICS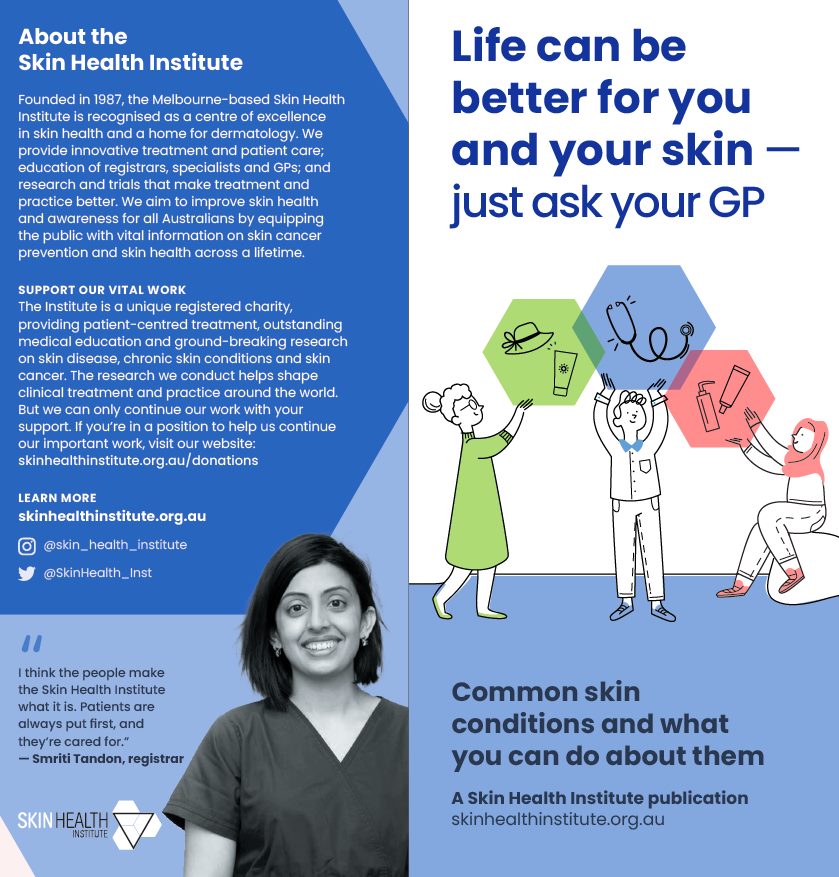 The brochure acts as an educational resource to communicate key information about skin conditions, particularly to patients from non-English speaking backgrounds, and in communities outside metropolitan areas, where access is limited to specialist dermatological care. The brochure communicates key information about skin conditions including skin cancer and melanoma, acne, eczema and atopic dermatitis, psoriasis, and the treatment options available to patients.
The central purpose of the brochure is to encourage patients to speak to their GPs about skin conditions causing them concern or discomfort.
The English language brochure has been translated into four languages: Arabic, Chinese, Vietnamese and Hindi.
CLICK BELOW TO DOWNLOAD "THE LIFE CAN BE BETTER FOR YOU AND YOUR SKIN"  BROCHURES
ECZEMA PATIENT INFORMATION SHEET
Click below to download the ECZEMA PATIENT INFORMATION SHEET collated by the Skin Health Institute. 
Be Sun Smart, Have Your Skin Checked