No matter the size or scale of your gift, your support would be greatly appreciated.
The Institute also has Deductible Gift Recipient (DGR) and Charity Tax Concession status with the Australian Tax Office. All donations of $2 or more are tax deductible.
The Skin Health Institute is registered as a charity with the Australian Charities and Not-for-Profits Commission (ACNC).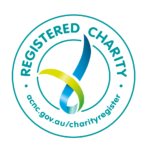 HOW OFTEN WOULD YOU LIKE TO DONATE?
We never forget our loved ones and their impact on our lives. A special way to honour their memory is to set up an in-memory page to provide much needed support for the institute.
Donating In Memory enables family and friends to make a lasting tribute by donating to the Institute, to a particular department or to a project that was important to their loved one. You can create a tribute page to share memories about your loved one, leave messages of support and send to family and friends. This page allows the legacy of someone you love to help others in need.
If you would like to set up an in-memory page to honour a friend or family member, please email [email protected].