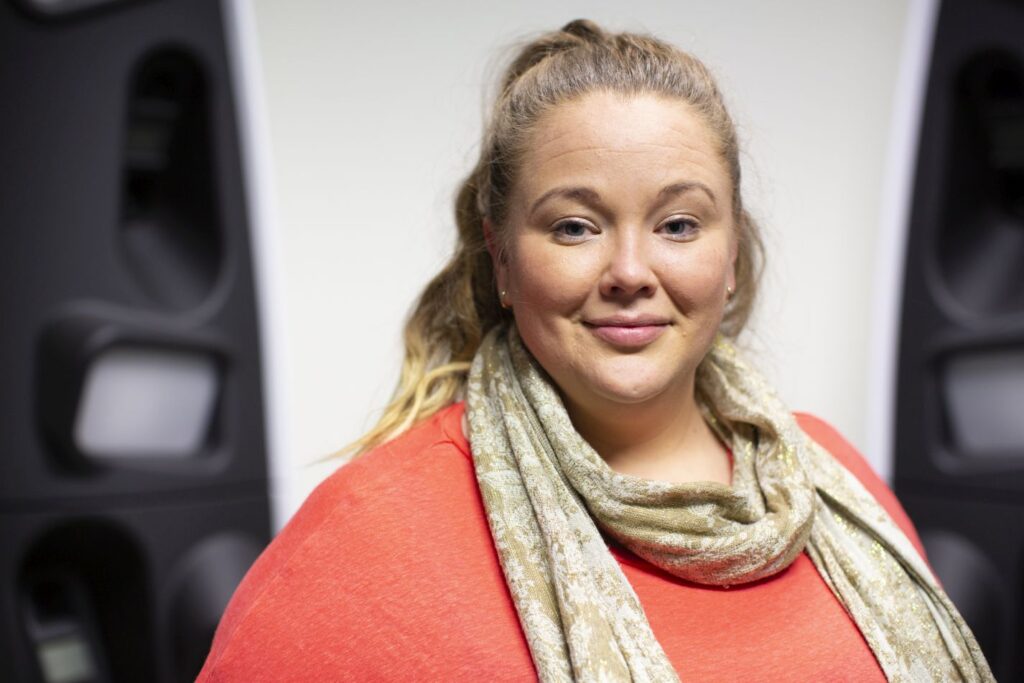 Andrea first noticed a skin issue as she approached the end of her third pregnancy in 2015.
Initially it was treated as acne and symptoms would vary from a little to a lot.
Over the next few years, her skin condition worsened as doctors would treat her flare ups with antibiotics and send her to the hospital where she would undergo surgery and receive lab results, ultimately finding no indication of the problem.
As the situation continued to deteriorate, the toll on Andrea's mental health grew, especially post-surgery when she was left with wounds from cutting and draining that left large holes in her skin.
Andrea would be attended at home by a nurse who would change her dressings and check her wounds, but she was placed on pain killers and unable to function normally.
In order to discover what exactly she was suffering from, Andrea decided to visit as many doctors as she could and luckily one doctor was able to diagnose her as having hidradenitis suppurativa.
That doctor started medically treating her differently than before, however her flare ups were still making her life difficult.
She was able to see Dr Clare Tait who assisted her with treatment and armed her with a strategy for managing flare-ups.
 The condition became somewhat manageable, and Andrea's mental health was improving with the feeling that someone finally knew what was going on.
Andrea first heard about the Institute after hearing a radio advertisement. She then read up about associated doctors and professionals and made a connection between Dr Claire Tait and a dermatologist at the Institute and decided to respond to the advertisement.
Since finding the Institute, Andrea has been coming in fortnightly for the last 12 months. She has seen a marked improvement in her mental health and her quality of life has significantly increased.
She has noticed that the Clinical Trials team at SHI is skilled in the latest scientific developments and treats every patient's condition according to their individual requirements.
Andrea says "all the doctors and nurses in Trials are amazing. They work great as a team to deliver exceptional patient care. They are contactable after hours and you never feel alone. Even during lockdowns, they were still there providing care and having information for me that related to Covid-19 and my condition.
I have never doubted the expertise of the team and even when my treating doctor isn't available, they use another doctor who has worked in the position before. I have never trusted any medical professionals the way I trust the team I work with. The resources they make available to you are second to none in my experience and I hope others could hear of them and not have to live in pain and discomfort due to the rarity of this condition."
Andrea wants other people suffering from hidradenitis suppurativa or any other condition to know that they don't have to suffer in silence, there are people out there that can help. She says she understands how difficult it can be finding that help, but once you do there is hope. Her recommendation for others with hidradenitis suppurativa is to contact the Skin Health Institute to ensure they get the best treatment and support possible.