Psoriasis Awareness Month 2023
Empowering understanding, inspiring support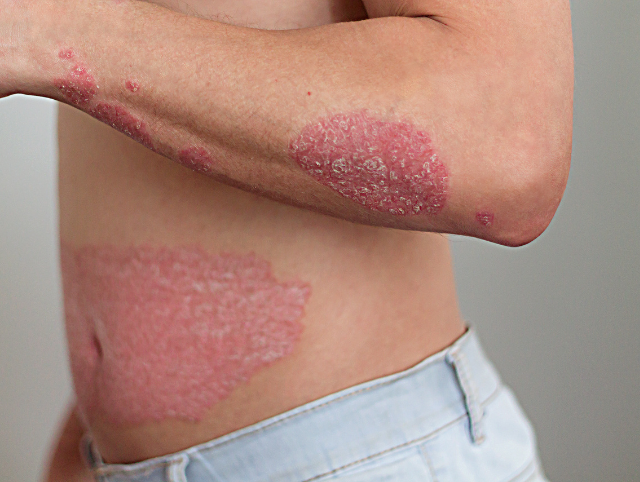 Psoriasis, a chronic inflammatory skin condition, affects millions of individuals worldwide, including a significant number of Australians. This August, during Psoriasis Awareness Month, we aim to shed light on this prevalent condition, raise awareness, and emphasise the importance of empathy and support for those living with psoriasis.
In Australia, psoriasis is estimated to impact approximately 2-3% of the population, making it a relatively common dermatological concern. Despite its prevalence, psoriasis remains widely misunderstood, leading to misconceptions and stigmatisation among patients.
At the Skin Health Institute, we have committed our support to Psoriasis Awareness Month with a mission to create empathy and awareness for people with psoriasis and promote a better understanding of this condition. We recognise that beyond medical treatment, patients need compassionate support and understanding from their communities. Through various initiatives, we strive to foster an environment of compassion and knowledge, allowing patients to feel heard and supported as they learn to manage their condition.
Our dedication to enhancing dermatological care extends to providing the latest treatment options. Our Advanced Targeted Therapies Clinic offers cutting-edge therapies that specifically address psoriasis, tailored to each patient's unique needs. Our expert dermatologists work closely with patients to develop personalised treatment plans, empowering them to manage their condition effectively and improve their quality of life.
Education is key to unlocking progress in dermatology, so through our suite of educational resources, we seek to help health professionals to stay at the forefront of their clinical practice. Our Masterclasses, GP Workshops, Advanced Therapeutics Education Portal, and Spot Diagnosis podcast episodes provide valuable insights and updates on psoriasis management and treatment options.
As part of our commitment to advancing psoriasis research, we are actively conducting clinical trials focused on nail and body psoriasis. These trials play a crucial role in uncovering innovative treatments and improving outcomes for people with psoriasis. By participating in our clinical trials, individuals not only contribute to medical advancements but also have the opportunity to access potential breakthrough therapies.
During Psoriasis Awareness Month and beyond, we stay dedicated in the pursuit of improving patient outcomes, expanding healthcare professional knowledge and advancing treatment options.