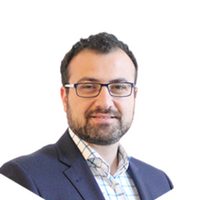 Dr Chris Jalilian
BBiomedSci (Hons) MBBS FACD
Dr Jalilian is an Australian-trained consultant dermatologist and a Fellow of the Australasian College of Dermatologists (FACD). Dr Jalilian completed his undergraduate and graduate degrees through several national and international scholarship programmes. Prior to completing his medical degree at the Australian National University, he obtained a degree in Biomedical Science at Monash University and received first-class honours for his research in Biochemistry and Molecular Biology. He undertook subsequent training in medicine, specialising in dermatology at various hospitals and clinics including The Alfred Hospital and the associated Victorian Melanoma Service, Monash Medical Centre, St Vincent's Hospital, Peter MacCallum Cancer Centre and the Skin Health Institute.
During his training, Dr Jalilian was published in national and international peer-reviewed journals including the esteemed British Journal of Dermatology. He has been a prize winner at an Australian Scientific Meeting and has presented at an international level at the World Congress of Dermoscopy.
Dr Jalilian is drawn toward the medical, surgical and cosmetic diversity of dermatology. He enjoys the unique opportunity his speciality provides to positively impact his patients' quality of life through early detection and treatment of skin cancer or managing functionally and cosmetically disfiguring skin conditions using the latest technology and medical advancements.
In addition to his private practice, Dr Jalilian is a consultant dermatologist at Monash Medical Centre, Clayton and the Skin Health Institute, where he consults in the melanoma follow-up clinic.
SHI Clinic: Melanoma