Legacy Series – The Kelly Brothers
19 September @ 7:00 pm

-

8:00 pm

Free
Explore the professional journey of brothers Prof John Kelly and A/Prof Robert Kelly as they engage in a lively discussion regarding their individual professional trajectories.
The session will be facilitated by A/Prof Victoria Mar.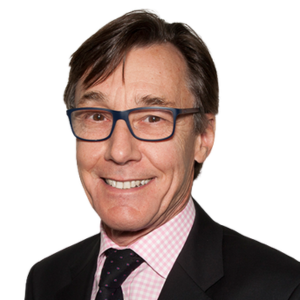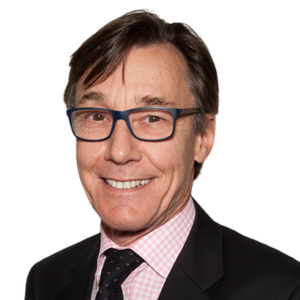 Prof John Kelly AM
MBBS MD FACD

Professor John Kelly founded and led Victoria's first, and Australia's largest, multidisciplinary treatment service for melanoma; the Victorian Melanoma Service, at the Alfred Hospital from 1994 until 2018.  He trained as a dermatologist in Melbourne and undertook his doctorate at the Melanoma Clinic, University of California, San Francisco, on the subject of melanoma diagnosis and management. 
Prof Kelly held an appointment at Monash University in Melbourne and headed the Dermatology Unit at The Alfred from 1987-2005. With a longstanding interest in melanoma research, Prof Kelly has authored more than 150 papers on the subject, particularly with respect to clinical features, diagnosis and treatment.
Prof Kelly has lectured widely on melanoma, both internationally and in Australia. He has served on the board of the Australia and New Zealand Melanoma Trials Group (now MASC Trials) and is a member of the Executive Committee for the Clinical Practice Guidelines for the Management of Melanoma in Australia and New Zealand.
He was awarded an AM in the Australia Day Honours 2018 for "significant service to medicine through the management and treatment of melanoma, as a clinician and administrator and to education."
He received the 2018 National Melanoma Award from Melanoma Patients Australia in the category of "Outstanding Medical Professional of the Year."
In 2018 he received the Belisario Award for Academic Dermatology from the Australasian College of Dermatologists, in recognition of his contribution to dermatology research.
From 2018 he worked closely with the Fox family and The Alfred in the instigation, planning and design of the Paula Fox Melanoma and Cancer Centre at 545 St Kilda Road, Melbourne.
A/Prof Robert Kelly
MBBS (Hons) PhD FRACP
Associate Professor Robert Kelly has been heavily involved with many clinical and administrative roles for St Vincent's Hospital and for the Australasian College of Dermatologists.
A/Prof Rob Kelly has been the Head of Clinical Dermatology at St Vincent's Hospital Melbourne from 2008 to the present where he has been extensively engaged in clinical teaching and research.
His research interests include inflammatory ulceration such as pyoderma gangrenosum, panniculitis, vasculitis, vascular dermatology and wound healing for which he established a specialist clinic at St Vincent's. Much of his clinical and research interests were fostered during his time at St George's Hospital in London where he worked under Professor Peter Mortimer in 1992 and 1993.
He also has a passion for dermatopathology and has run a clinical dermatopathology review at St Vincent's Hospital meeting every Tuesday for discussion, teaching and clinicopathological review of interesting and complex cases.
He has many publications in peer-reviewed Australian and international journals along with a co-authored chapter (106) in Bolognia and authored a topic in the popular international healthcare resource "UpToDate" which in 2022 was viewed 29,662 times. A/Prof Rob Kelly has lectured regularly both in Australia and internationally.
A/Prof Rob Kelly has made extensive contributions to the Australasian College of Dermatologists at both the state and national levels. After obtaining his fellowship in 1991 he became secretary of the Victorian Faculty from 1995-1999. He then became Chair of the Victorian Faculty from 2003-2004 and remained on the executive until stepping down some years later. He served two three-year terms on the council of college and subsequently joined the corporate governance taskforce from 2004-2005 assisting with the transition of the governance structure from a council to a college board.
In 2015, he was elected to the Board of Directors where he served a term as a College Director and a term as Chair of the Audit and Risk Committee (2016-2018).
He was awarded a Certificate of Meritorious Service by the College in 2021. A/Prof Rob Kelly has provided an invaluable contribution to Dermatology services in Australia.
A/Prof Victoria Mar
PhD MBBS FACD 
Associate Professor Victoria Mar is a Fellow of the Australian College of Dermatologists. She is the Clinical Lead for the Melanoma Clinical Outcomes Registry and Victorian Lead for the Australian Centre of Excellence for Melanoma Imaging and Diagnosis and a Board member of the Melanoma and Skin Cancer Trials Group.
She trained in Melbourne at the Alfred, Austin and Royal Melbourne Hospitals and at St George's Hospital, London. She completed her PhD through Monash University at the Alfred Hospital and Peter McCallum Cancer Institute, investigating the clinical and molecular characteristics of nodular melanoma. She has recently been awarded an NHMRC Fellowship.
A/Prof Mar has published on melanoma risk and progression and has been involved in the development of the Cancer Council Melanoma Guidelines. She has a keen interest in early detection and prevention of both melanoma and non-melanoma skin cancer.  She maintains an active interest in the treatment of general dermatological conditions such as acne, psoriasis and eczema.  
In addition to her private practice, she has an appointment at the Victorian Melanoma Service, Alfred Hospital, and the Skin Health Institute. 
She is an Adjunct Associate Professor at the Monash Department of Epidemiology and Preventive Medicine and is a Dermatology Representative on the Executive Committee of the Australian and New Zealand Melanoma Trials Group.