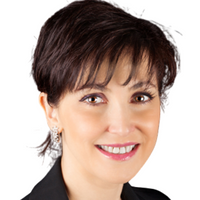 Dr Stefania Roberts
MBBS FRACGP FRACP
Dr Roberts is a Phlebologist and performs all the latest treatments for lower limb varicose vein disease including endothermal ablation, cyanoacrylate closure and ultrasound guided sclerotherapy. She presents regularly at venous forums both in Australia and overseas. Dr Roberts has published in several medical journals.
Dr Roberts has a passion for humanitarian work and has been part of several missions with International colleagues dealing with chronic venous disease of the lower limb in Nicaragua (Amigos de Salud) and Argentina since 2015.
Dr Roberts is an aesthetic physician and has trained doctors and lectured on the use of cosmetic injectables in Australia and at international conferences in Asia, Europe and South America since 2002. She was the key note speaker for the launch of Botox in Vietnam in 2007 and the launch of Juvederm in India and China. Dr Roberts has published in a number of scientific journals and been involved in a number of clinical trials.
In 2016 she was invited to be part of the FLAME (Female Leaders in Aesthetic Medical Education) a group of 7 specialists from 5 continents to increase the presence of female physicians on international podiums.
SHI Clinic: Vein Clinic