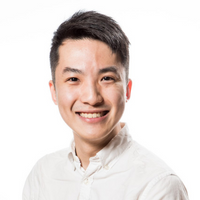 Dr Senhong (Isaac) Lee
MBBS (Hons) MMed (Clin Epi) FACD
Dr Senhong (Isaac) Lee is an Australian trained dermatologist and Fellow of the Australasian College of Dermatologists. He is of Malaysian background and can converse in Mandarin.
Dr Lee completed his medical degree with honours at Monash University. Whilst in medical school, he was awarded the Australian College of Dermatologists Prize in Dermatology in recognition of his excellence in dermatology theoretical knowledge and practical skills. During his dermatology training, Lee has worked in tertiary referral hospitals around the state, including Monash Health, The Alfred Hospital, St Vincent's Hospital, The Royal Children's Hospital and Northern Health. He has also worked as a medical student in dermatology centres abroad, including Malaysia and Nepal.
Dr Lee is passionate about research and evidence-based medicine. He received a partial scholarship to complete a Master of Medicine (Clinical epidemiology) with the University of Sydney. He also received the prized Geoffrey Berry Biostatistics Award during his masters' studies. His commitment to research in dermatology has resulted in his research being published in local and international dermatology journals. Dr Lee is interested in general medical dermatology, with interests including eczema, psoriasis, acne, skin cancer, and hair loss.
SHI Clinic : Advanced Targeted Therapies