In this episode we explore Hidradenitis Suppurativa (HS) alongside guest expert Associate Professor Erin McMeniman. HS can be easy to overlook and carries a heavy burden on its sufferers. In this episode, we discuss how HS may present, what causes it, how it can be managed as well as some emerging therapies for its treatment.
Available on Spotify and Apple podcasts
Click the links below to start listening, and don't forget to rate and review!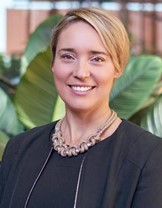 A/Prof Erin McMeniman
A/Prof Erin McMeniman (BSc, MBBS, FRACGP, MPH, FACD, PhD) practices at Central Brisbane Dermatology and at Princess Alexandra Hospital where she conducts medical dermatology clinics, and MDTs in cutaneous lymphoma and Hidradenitis Suppurativa. Erin completed her PhD in genotypic and phenotypic correlations in patients with multiple primary melanoma. Erin is Chair of the QLD faculty of Dermatology, she also coordinates the Dermatology teaching program at University of QLD Medical school, is on the Australasian College of Dermatology Academic Research committee, and Chair of the Aboriginal and Torres Strait Islander Committee.