What's the difference between allergic contact dermatitis and irritant contact dermatitis? Do you refer to a dermatologist or allergist for contact dermatitis patch testing? What are the common allergens that cause allergic contact dermatitis? These questions and many others will be answered by world-renowned contact dermatitis expert Associate Professor Rosemary Nixon in this episode of the Spot Diagnosis.
Available on Spotify and Apple podcasts
Click the links below to start listening, and don't forget to rate and review!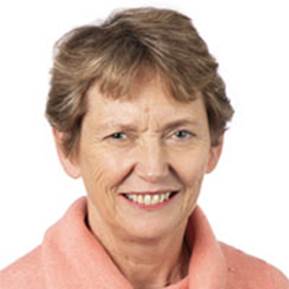 A/Prof Rosemary Nixon AM
Associate Professor Rosemary Nixon qualified as a dermatologist in 1988 and as an occupational physician in 1994, being the only person with Australian qualifications in both specialties. A/Prof Nixon started the Occupational Dermatology Clinic in 1993, initially at Monash Medical Centre where she was Head of the Dermatology Unit from 1991 to 2001, and then at the Skin Health Institute. A/Prof Nixon established the Occupational Dermatology Research and Education Centre, a small research group, at the Institute in 2001. 
Following her return from the UK in 1989, A/Prof Nixon organised the monthly Update meetings for the Faculty until 2015, a period of 26 years. A/Prof Nixon has also served as Censor (examiner) for the Australasian College of Dermatologists for 5 years and as Chair of the Victorian Faculty for 2 years, in 2012.  
A/Prof Nixon holds the honorary positions of Adjunct Clinical Associate Professor, Monash University and Honorary Clinical Associate Professor, the University of Melbourne. She is a member of the peak international group for contact dermatitis, the International Contact Dermatitis Research Group and has published over 150 scientific papers. 
A/Prof Nixon has served on the Board of the Institute from 1989 to 2001 and more recently since 2009. She was appointed President in 2020.   
In 2017 she was awarded Membership of the Order of Australia, and also the highest award of the College, The Silver Medal. 
SHI Clinic: Occupational Dermatology
Please rate and review this podcast. We would really appreciate your feedback. This will help us to develop Spot Diagnosis for all our listeners.
If you like it, share it too.
Like what you hear? Become a subscriber and get new episodes as they become available. Get access to resources such as transcripts, recommended reading and research papers and earn CPD RACGP points for each episode.