Medical Photography provides clinical imaging and support to our research, educational and clinical services.
Our highly-qualified photographers work closely with dermatologists, surgeons and allied health care professionals to deliver high-quality clinical photography. They document and monitor a wide range of conditions seen at the specialised clinics at the Institute, and patients referred in by dermatologists and GPs.
The main areas of our medical photography service include melanoma surveillance photography, scalp photography and general clinical photography.
Our team are also able to provide standardised photography sets for surgical planning. These include, but are not limited to, rhinoplasty/septoplasty, orthognathic/dental, otoplasty, and breast reconstruction. If you would like to refer your patients for these sets, either pre/post surgery, please contact our team directly on (03) 9623 9404 or at [email protected].
Melanoma surveillance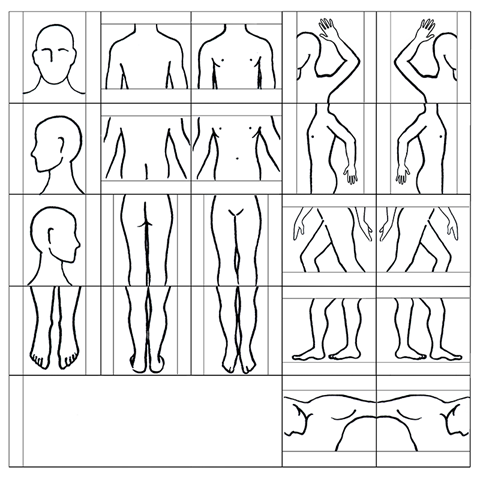 Mole Surveillance Photography (Total Body Photography) allows the whole body to be photographed in 22 views, to help monitor the changes that can occur on a person's skin, including moles that may change in shape, colour or size.
Total Body Photography is important to assist in the early detection of melanoma and other types of skin cancers. The photographs are used as a baseline and point of reference for the patient, GP or dermatologist. They can also help assess the response to different kinds of treatment and prevent unnecessary surgery or procedures.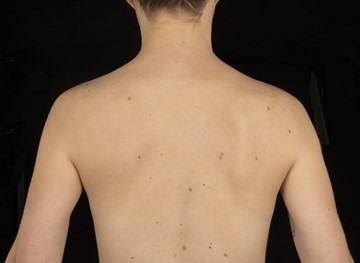 In 2023, we have added a new digital-only, USB option for mole surveillance photography, to cater for referring doctors who do not require physical prints for their skin examinations.
We will continue to offer the full service of professionally-printed A4 photographs, with accompanying digital files. Both of these options, together with pricing, are available for selection on the request form below.
The mole photography set is sent to the patient directly via registered AusPost, to take along with them to future skin checks as well as to monitor their own skin at home.
We also offer patients the added security of encrypting their USB photographs, or the option to pick up their prints from the Skin Health Institute.
Scalp photography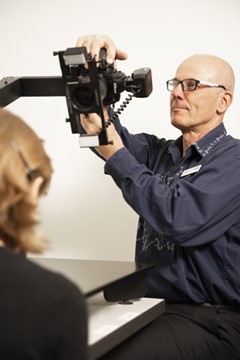 The Skin Health Institute is one of the only facilities in Australia to offer specialised scalp photography to document different conditions of hair loss. This helps patients/doctors monitor the effectiveness of treatment interventions.
These photographs are taken under controlled conditions using custom-made photographic equipment engineered by Canfield Scientific Inc. This standardisation allows for accurate comparison of the patient's hair condition over the course of their treatment.
General clinic photography
Much like Melanoma Surveillance Photography, the photographers are not only able to photograph the body but can tailor the imaging to the needs of the patient and doctor, by documenting different skin conditions in views that are applicable to a particular person and condition.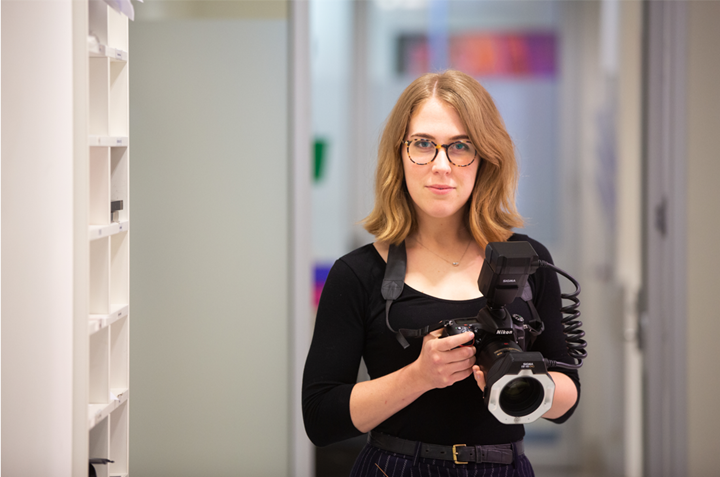 Referral
These services may be requested by a dermatologist or a GP. However, a formal referral is not required.
To book an appointment, please fill out the appropriate form and contact the Medical Photography Department using the contact details below.
• Mole Photography Request Form
• Scalp Photography Request Form
For all appointment bookings and pricing, please contact the Medical Photography Department on:
Phone: (03) 9623 9404
Fax: (03) 9623 3575
Email: [email protected]